DuStroke: Advanced (and tapered) strokes for After Effects
DuStroke is a free preset for After Effects which makes it easy to use advanced strokes on bezier paths, i.e. tapered strokes with a lot of options.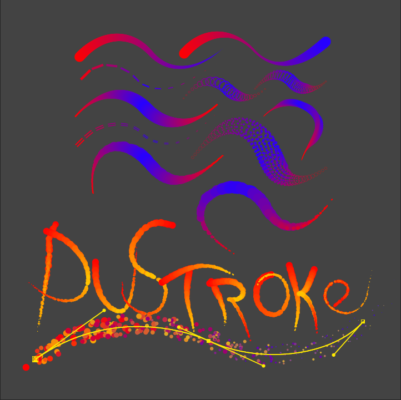 DuStroke uses a text layer with a bezier path to render the stroke, using (a lot of) characters (dots) which can be controlled with text animators. All of this could be done manually, but DuStroke is an easy-to-use preset to quickly build nice looking tapered strokes, and the preset comes with a lot of easily customisable options.

You can customize the way the color and size are distributed along the path, and randomness controls allows you to give the stroke a better, more organic or sketchy look. You can even change the shape of the "brush"!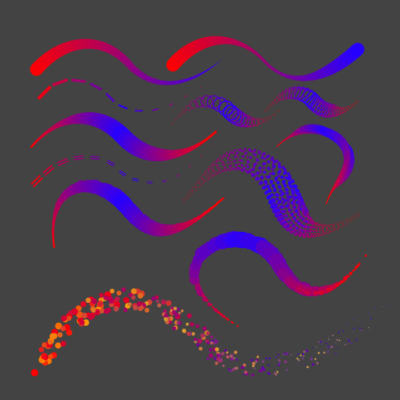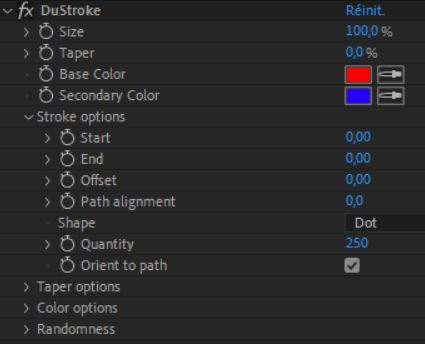 To use the preset, you just have to apply it to an empty text layer, and it works on all versions of After Effects since CS6!
F.A.Q.
– When I apply the preset, there is the effect and a bezier path, but nothing is rendered.
See the two questions just below: first try to decrease the quantity (and lower the font size), and then check the font used by the layer.
– There are issues when I switch the shape, in the stroke options.
Some font do not include the special characters used by DuStroke to render the strokes (dots, circles, etc.)
Change the font of the text layer to make it work better. Times New Roman is the recommended font on Windows for the preset to work properly.
– The stroke disappears when changing the shape/the shape count.
Unfortunately, there is a strange limitation in After Effects for the count of characters in the same line of text in a text layer. Reduce the count to fix the issue (the Quantity property below the Shape selection).
If you need a higher count, you can try to lower the font size but increase the size in the DuStroke effects. This seems to raise this limit.
Download
Click here to download DuStroke. The Zip archive also contains an After Effects project with a few examples!
Support
I can work and share all of my tools for free only thanks to your generous support. Please consider supporting me on Patreon so I can continue.
By supporting me on Patreon, you'll get an early access to everything I do and exclusive behind the scenes. DuStroke has been tested and approved by my supporters before I could publicly release it!