A first step to procedural animation in After Effects with Duik!
We're working on a versatile walk cycle animation tool, entirely produral, meaning an animation without any keyframe, only parameters you can change to adjust how the character walks.
A tool developped by an animator, for animators
It's been a few months since the first thoughts about this new way of animating, and with my supporters on Patreon and the backers of the Duik 16 crowdfunding campaign we're finally testing the first beta version of this awesome new tool! It can already be tested with custom character designs.
I truly believe this can be kind of revolutionnary in the way you're going to (not) animate walk cycles in After Effects, I have the feeling this tool is very versatile and can do a lot of stuff. I've tried to make it very open and customizable, and as you can always animate the controllers on top of the procedural animation I think you can achieve a lot of different kind of walk cycles with it.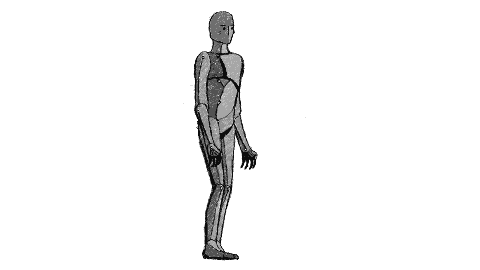 This GIF shows the basic (and neutral) motion generated by the tool, and that the parameters can be animated to start, stop, adjust the cycle at any time of the animation. Here I did not animate at all the rig of the character, but it can be done too, in order to adjust the pose and characterize the animation.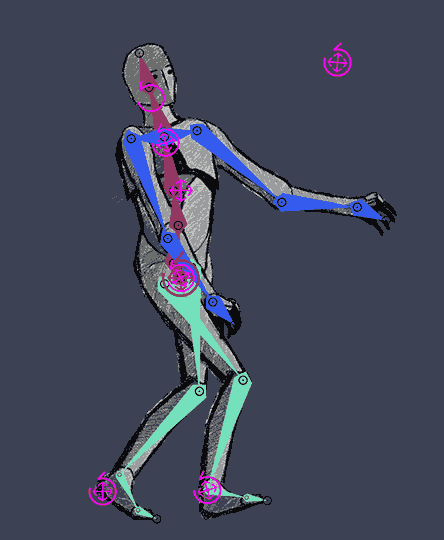 You can do a lot of things with this tool. While testing it, I spent a lot of time playing with the controls and discovered in can even be used to animate some (zombie) dance moves 🙂
Here's a glimpse of the available controls: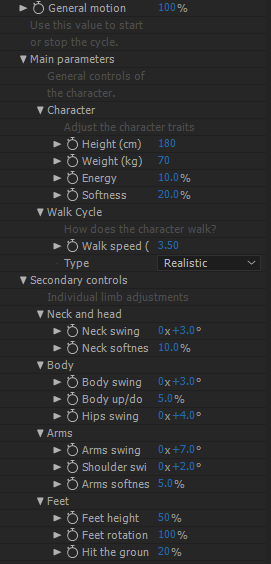 You can access the beta test and some example project files by supporting my work on Patreon.